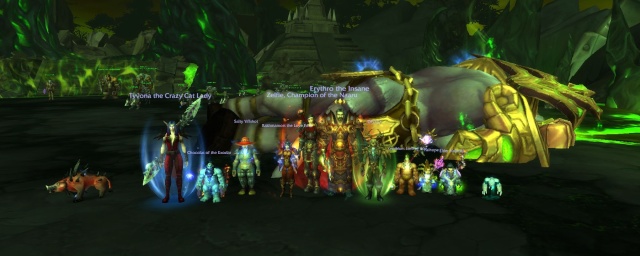 Heroic Archimonde defeated!
Because of dwindling numbers, we are not attempting Mythic as a guild for this raid tier. Raiding has been cut back until the release of the new expansion to Wednesdays only.
Come Legion, we will be actively recruiting and seeking fresh members to increase our pool of raiders. We are also welcoming players who are interested in a home before the expansion.
If you are interested in joining, please see the recruitment information by clicking on the link above.